This project is a longitudinal study that was launched at the very beginning of the Covid-19 pandemic in April 2020 and ran for two years. Its aim is to take a closer look at romantic relationships during the pandemic, specifically to examine the trajectories of relationship and sexual satisfaction. Furthermore, we seek to identify factors that help or challenge couples under unusually stressful conditions, such as the current pandemic. We hope that this will facilitate the development and deployment of effective means of prevention and intervention for couples facing unusual challenges in the future.
Over 3000 individuals participated in the first measurement point of the study in April 2020 and shared the perceived changes in their relationships and living arrangements with us. More than 2500 individuals also took part in at least one of the five other measurement time points, which allowed us to draw conclusions about eventual changes in relationship dynamics during the pandemic.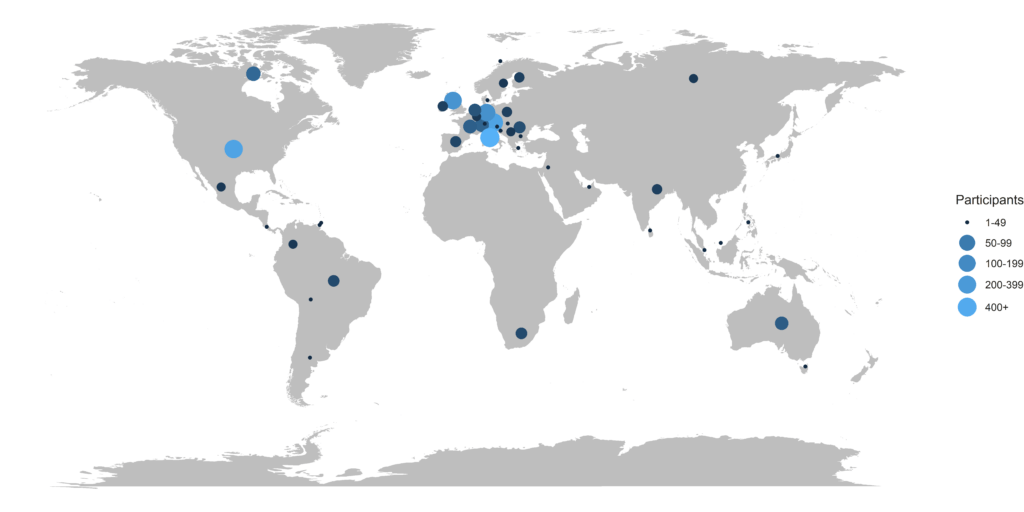 The longitudinal study started in April 2020 and was open to all individuals who were currently in any form of romantic relationship. After participating in the first measurement point (T1), individuals were invited to the second and third measurement point individually after 10 days (T2 and T3). For the subsequent measurement time points, all participants were invited in November 2020 (T4), March 2021 (T5), and March 2022 (T6). 

At each measurement point, participants were asked about their relationship and sexual satisfaction, about their worries regarding the pandemic, and about symptoms of stress, anxiety, and depression. At the first measurement time point, various life circumstances (living situation, occupation, demographic information) and stable personality traits (anxious and avoidant attachment style, negative affectivity) were assessed.
Publications and Findings
To date, we have published two articles on the project in peer-reviewed journals, and a third article is available as a preprint. In addition, we provide preliminary data, which have not yet been published as independent articles. 
Published Articles, Preprints, and Additional Information